Good and enough sleep is essential to maintain your health and skin. Sleep recharges your body, revives your mind, and it's impracticable to live without it. So, one of the most critical decision you can make is to make sleep a priority.
 However, getting peaceful sleep is elusive for many. One main contributor to sleep deprivation is lack of the appropriate beddings. Resting on a mattress that's too soft or too firm can make you uncomfortable. It can also act as wrong support to your back and neck. Luckily, the 4-way foam mattress comparison guides can help you choose the best mattress for your better sleep.
Let's discuss how adequate quality sleep affects your health and skin.
Reduction in the risk of heart disease, high blood pressure and stroke
Regular quality sleep takes off pressure from the cardiovascular system leading to a healthier heart. Adequate sleep also supports your body to regulate stress hormones leading to a healthy nervous system.
However, sleep deprivation intensifies the production of cortisol, a stress hormone responsible for damaging and aging of your arteries. Additionally, continued lack of sleep reduces your body's ability to control stress hormones leading to high blood pressure. 
Therefore, if you afford at least seven hours of sleep daily, you're likely to have young and healthy arteries thus reducing the risk of heart disease and stroke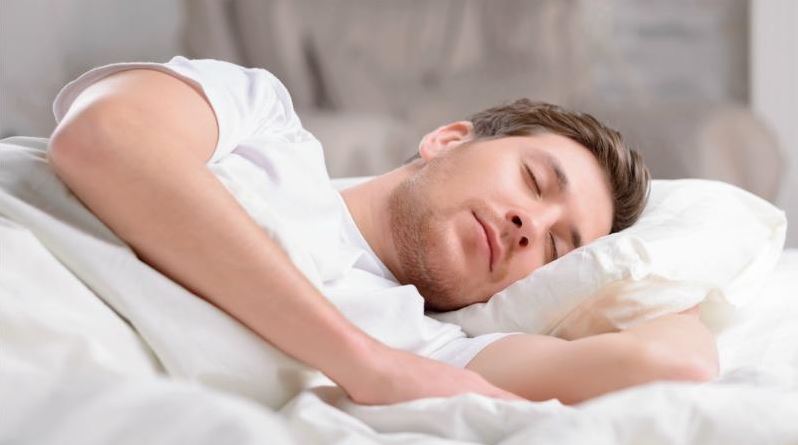 Assists in dealing with weight issues
Just a night of diminished level of sleep could be sufficient to boost your appetite levels. Sleep deprivation is one major contributor to obesity. Worse still, lack of sleep lowers your body's ability to process glucose efficiently leading to weight gain. But, with adequate rest, you can be assured of the right levels of appetite, thus minor cases of weight gain. 
Enhanced mental well being
Anxiety, mood, and sleep disorders are common among many. However, you can resolve the issue by changing the way you sleep. Better mental wellbeing is yet another health benefit you get from adequate sleep. Getting sufficient regular sleep supports the mind to relax and cope with stressors. 
When asleep, the subconscious part of your brain processes all-day events as well as other issues which require processing. So, if you lack enough rest, the mind and body are less likely to cope with stressors. 
As a result, you suffer from mood disorders anxiety, depression. Moreover, sleep is crucial in keeping your brain chemicals balanced; this way, your mind can process out stressful and painful things from the day.
Improved functioning of the immune system
The health benefits attached to enough and comfortable sleep go beyond just feeling better in the morning. Good sleep not only recharges your energy levels but also revives the body's systems. 
For instance, when you sleep better, your immune system functions at its best. But, sleep deprivation can hinder your immune system from function efficiently, making you more receptive to ailments. 
More so, when you sleep, the body goes into repair mode; it concentrates on repairing and building bone, muscle as well as other tissues essential in your body. But, this doesn't imply that your body doesn't do some repairs while you're awake. However, sleep allows the body to concentrate without dividing energy for renewal and other tasks you perform while awake.
The night is the best time for the body to do repairs, so, when you lack good sleep, your body finds it hard to recover from the day's stresses. Also, digestion slows down, and most basic functions are impaired. This way, you end up suffering from headaches, poor vision, and stomach problems.
Skin revitalization
During sleep, the body does various repairs to keep you functioning. Therefore, lack of proper sleep makes your skin to sag and look lifeless. More so, lack of sleep strains your muscles, when this happens to your face, frown lines become more visible. 
More so, lack of adequate sleep leads to stress and anxiety, causing the adrenal cortex in the body to change adrenal androgens to testosterone. Thus, overactive sweat glands. 
The production of adrenal androgens leads to twice the amount of testosterone in both men and women. Hence an oily face, but other parts of the skin remain dry due to dehydration. So, getting enough uninterrupted rest each day is one of the best ways to revitalize the skin.
Better eye health
Sleep improves the natural ability of the eyes to replenish and recover itself. However, the lack of sleep affects this, leading to a weakened visual system.
Also, sleep deprivation leads to dry eyes and a deficiency in eye moisture leads to symptoms associated with dry eyes like eye fatigue, eye redness sensitivity to light, excessive tearing, and blurry vision. Hence, adequate sleep essential for improved eye health.
Delayed aging process
People who sleep less seem older. But good sleep is vital for the proper functioning of the immune system and cardiovascular health. So adequate sleep will make you look younger and healthier.
While asleep, the increase in growth hormones supports the repair of damaged cells. But, without deeper periods of sleep, this won't happen, enabling the gathering of little daily breakdowns. This way, the signs of aging become more prominent.