Everybody has a smartphone these days, especially teens who want the latest gadgets with the latest features and most of them prefer an Android phone because it's open source and gives access to unlimited apps.
Android smartphones hold the major share in the US market and worldwide. Out of 78% of the US teens who own a smartphone, 47% of them own an Android phone and not only this, Android holds 78% of the worldwide market share! According to an infographic by statista, android holds 78.9% of the worldwide market share in 2014: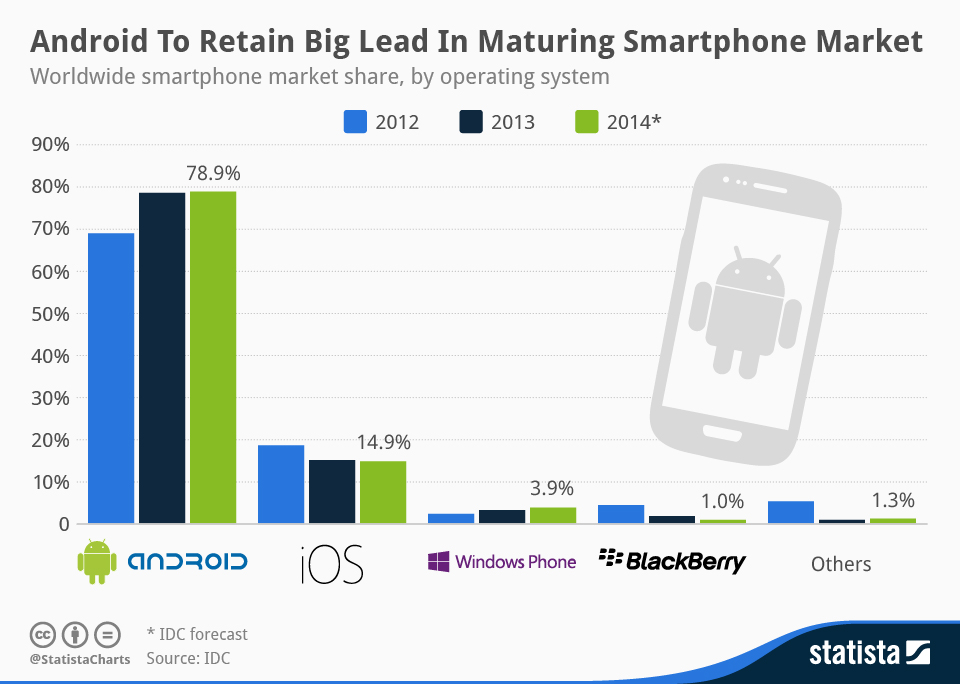 While this is great news for the Android users, it is equally alarming for parents, as this much fondness of the open source means a greater risk for your teens to be exposed to inappropriate content. While all parents want to keep their teens updated on technology, they also want to keep them safe from online predators, cyber bullying and misleading content. So what do you do to keep them safe? One ways is to use parental control apps for Android to keep them safe, but before you think about taking steps to safeguard your child, you need to be fully aware of the dangers lurking on the web.
What are the possible dangers
Teens today use all sorts of apps and websites to keep themselves connected and updated. This advantage aside, pre-teens and teens tend to use adult dating and sexting apps just for fun. These apps increase the risk of your teen falling into a well full of sexual predators, stalkers, cyber bullies and what not! Majority of the teens in the US have reported to being cyber bullied or receiving sexually explicit messages from unknown people.
Dating apps are a big red flag for your under-age teens. These apps require personal information such as their location, etc. and encourage them to upload suggestive pictures to receive likes from people who want to 'hook-up' or date. Online predators are on the lookout and can use this information to blackmail your teen! Not only this, excess screen time also damages their physical health; they are up late at night scrolling on their phones continuously. This can lead to weak eye sight, sleep deprivation and eventually result into the low grades costing them their future.
Android parental apps can help!
While you're all concerned about their safety and are thinking about taking their phones away, stop right there and instead of doing that, think smartly. The very thing causing problem has the solution to all your worries. Their smartphones! Step into the digital age and use parental monitoring apps like FamilyTime to keep your teen safe online and in real life.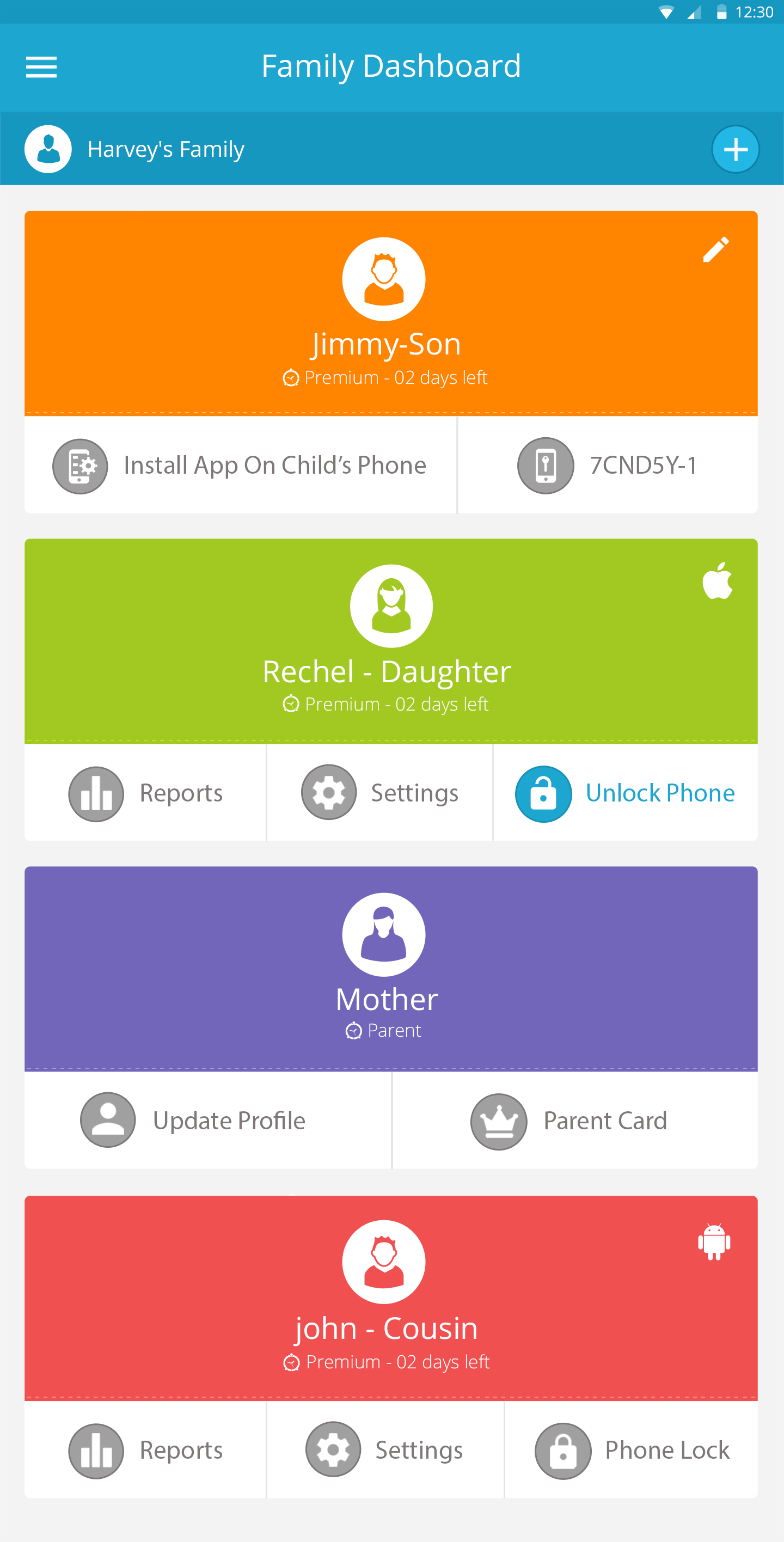 This app not only lets you track the whereabouts of your teens and monitor their call logs but it also gives you the control to decide what apps your teens get to use. Sounds interesting? See for yourself and download this app from your Google Play Store for free from here:

FamilyTime is a diverse app as it lets you:
View the complete list of apps installed on your teen's phone.
Blacklist any app you find inappropriate and restrict them from using it.
With app usage frequency, view the time they spend on each app.
Have a look at their web-history and bookmarks to see the websites they visit.

Technology is important but safety comes first!
While it is good for teens to be updated on the latest technology and staying connected with their family and friends, it is equally important to keep them safe from inappropriate and misleading content. Let them have fun, it is their time to explore and find their place in the world. But teens' adventurous instinct and carelessness can land them into trouble. You as a parent too, need to keep up with technology and use parental apps for android smartphones to keep your teen safe. Let them live but keep them safe!
Disclosure: This is a sponsored post. Regardless, all opinions are honest and my own. You can click here to read our full disclaimer.